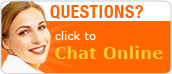 Toll Free:
800-944-5994
Questions? Call a vacation specialist:
Your online source for vacation rentals!
Clean and great unit.
Stayed in February, 2018
L.
from Dnver, Colorado recommends this vacation rental.
the place was very cleanly and very well equipped we enjoyed our stay very much
Great place for a long weekend
Stayed in March, 2018
Mihnea D.
from kc, Kansas recommends this vacation rental.
Loved the place - exactly as described, very comfortable and clean. The pool and hot tub were fantastic and very convenient access. Check in and out were very easy. The place was perfect for our weekend with friends and everyone loved it.